Veils
There is always a veil for you to try at Galloway Bridal but to see all the styles available please look at Heading Up.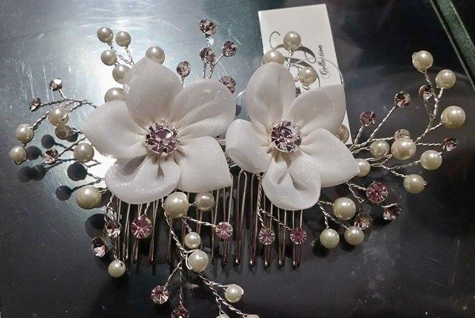 Accessories are available from Galloway Bridal. There is a wide range of hair accessories, headpieces, belts, jewellery and shoes that can be ordered for brides. A small selection of each can be seen at the shop.
If there is something specific you require please ask Amanda.
Jewellery
Amanda keeps a small supply of belts, hair accessories, headpieces and other jewellery at Galloway Bridal.
To see some of the different collections and pieces available please look at Athena Bridal. All the items you see on this website can be ordered for you.
Please ask Amanda for further details of other pieces to order.
Shoes
There is a small stock of Bridal Shoes at Galloway Bridal. Amanda can order size and style to suit every bride.